Welcome to the July edition of the company newsletter. There's lots to update you on, including a range of competitions, conferences, and the team down under getting their hands dirty to give back to our planet.

A few weeks ago, the Australian marketing and editing teams journeyed out to Whiteman Park in the early hours one morning, to participate in this year's first tree planting day with Trillion Trees. The day was a great success, with the group (pictured below) battling the early wet and blustery weather, planting nearly a thousand seedlings throughout the day. Trillion Trees were fantastic hosts, providing both an assortment of teas, coffees and delicious muffins for morning tea, and a feast for a well-earned lunch. You can donate to Trillion Trees, or find out more about their upcoming planting days here. Additionally, we have created a reel documenting our day in the dirt, which you can enjoy here.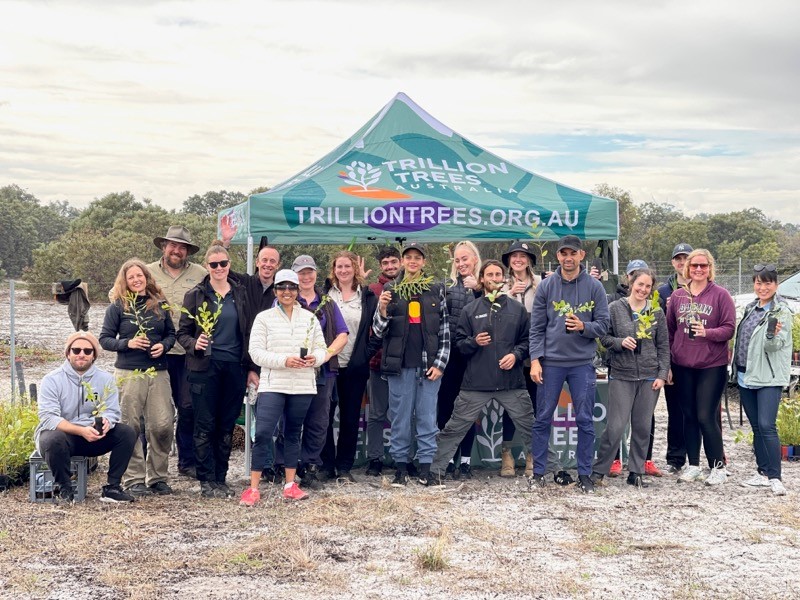 We've had some big prizes over the past few weeks! Congratulations to all the winners of The Comprehension strategies box and Let's teach! Primary giveaways. Winners took home a box of their choice and some fantastic lanyards, created by @miss.t.teachables. Pictured below is part of the LTP giveaway first prize: a unique, handmade LTP keychain, to go alongside the lanyards.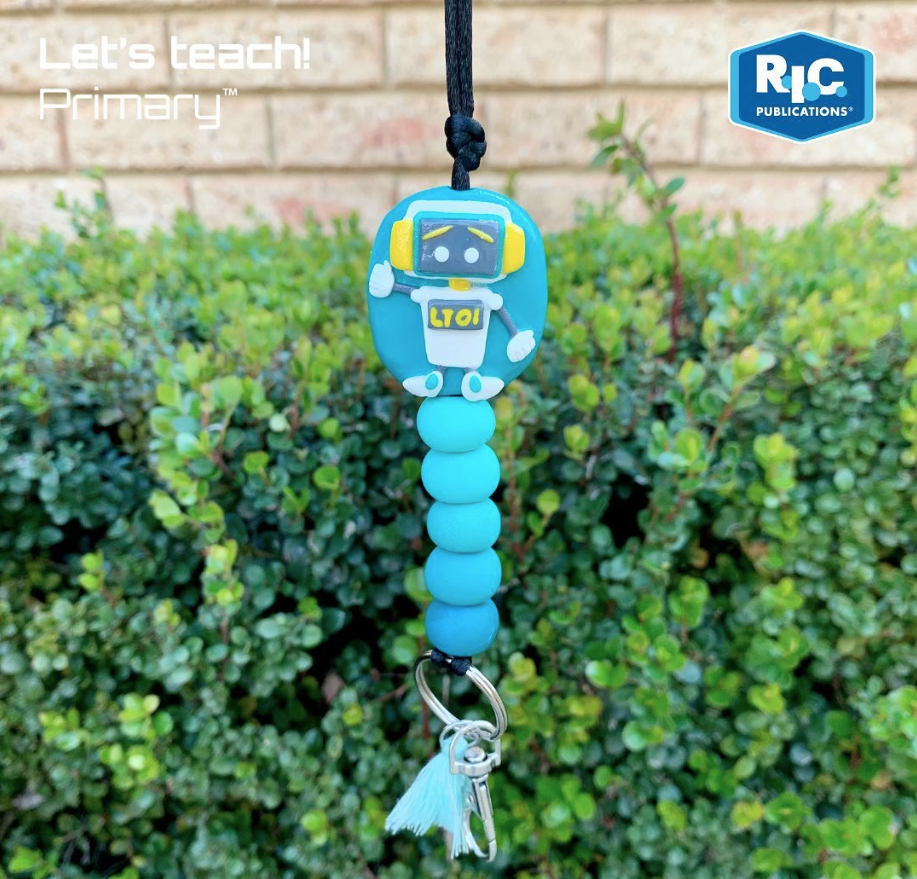 Finally, the sixth episode of Teacher talk has just been released. In this episode, host Alexia (@teachingwithalexia) and special guest, Ash (@mrcurmisclassroom), discuss an alternative and refreshing take on behaviour management within the classroom. You can check out previous episodes of the Teacher talk podcast here.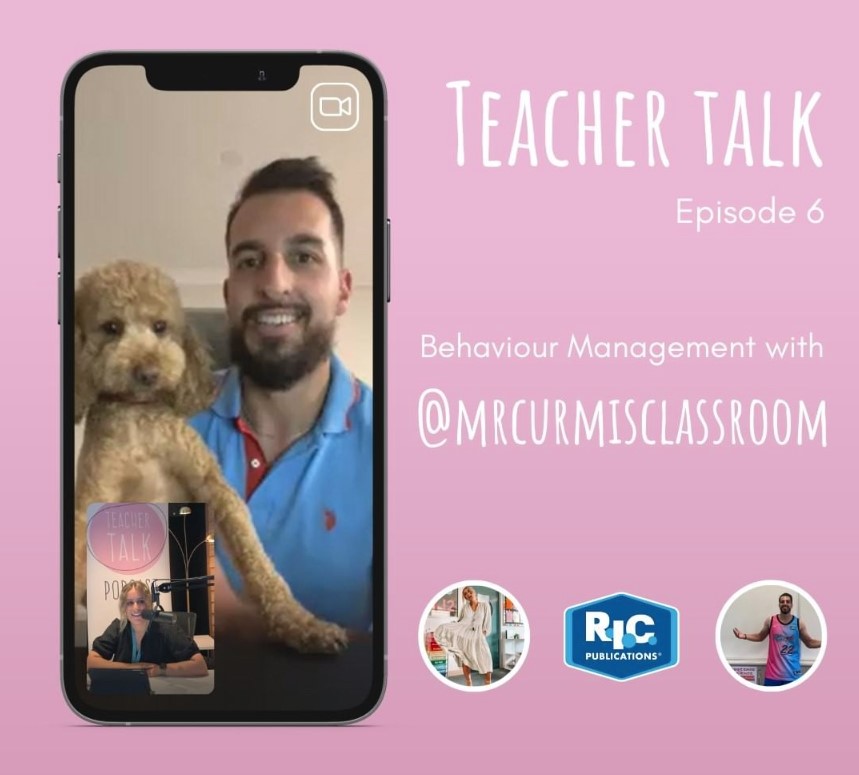 We are excited to announce that both Prim-Ed Publishing and R.I.C. Publications have been recognised as the AIBF All-Star Global Educational Resource Company Of The Year 2022, for the second consecutive year!
'Prim-Ed Publishing is the number one provider of educational resources across each area of the primary school curriculum producing educational resources of the highest quality, that satisfy the needs of teachers and pupils alike. Furthermore we wish to recognise the Prim-Ed Publishing's conduct in the areas of trust, commitment, performance & customer centricity.
Prim-Ed Publishing is hereby included in the AIBF Register of Irish Business Excellence for the second year in a row.'
- Elaine Carroll, CEO of AIBF
Check out some pictures of the team in Ireland, looking very sharp, accepting the award on behalf of the company.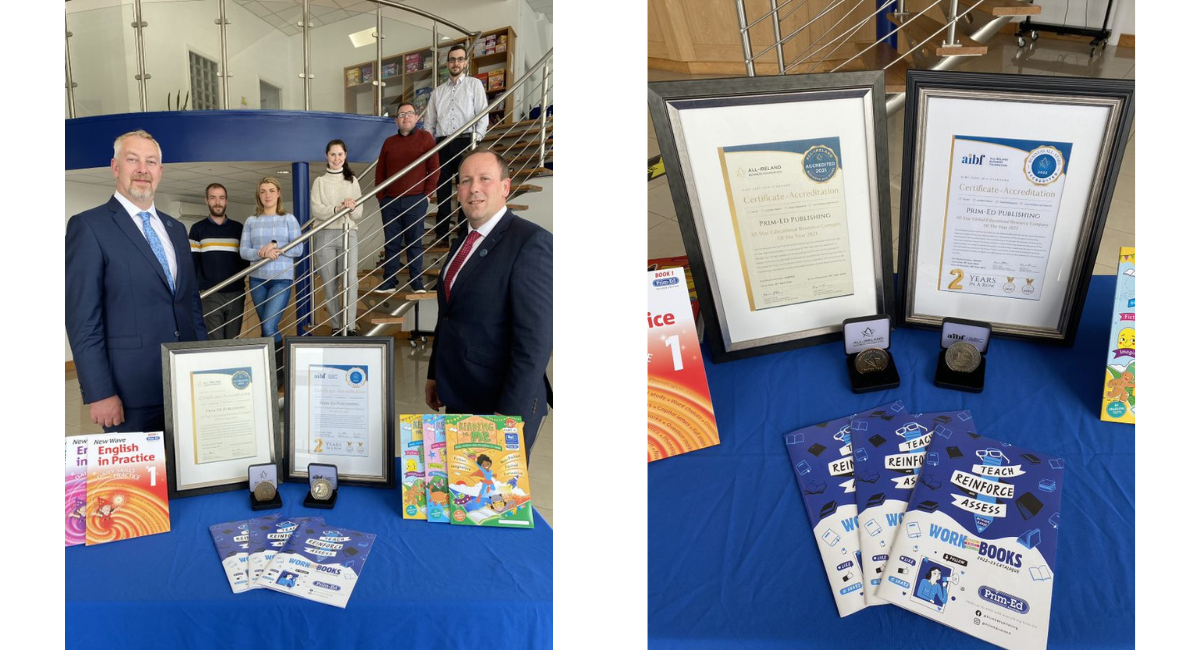 The team in Ireland made their way up to the Slieve Donard Hotel, in Newcastle, Northern Ireland, to attend the 2022 NAHT Spring Leadership Conference. The two days were packed with insightful and thought-provoking presentations, with a focus on the theme of compassion, humanity and solidarity. As exhibitors of the event, we were given the perfect opportunity to introduce our new Reading for me series to a room full of fresh faces. Perfect timing, considering this has just been removed from pre-order and is now ready and available, with stock arriving in both the UK and Ireland.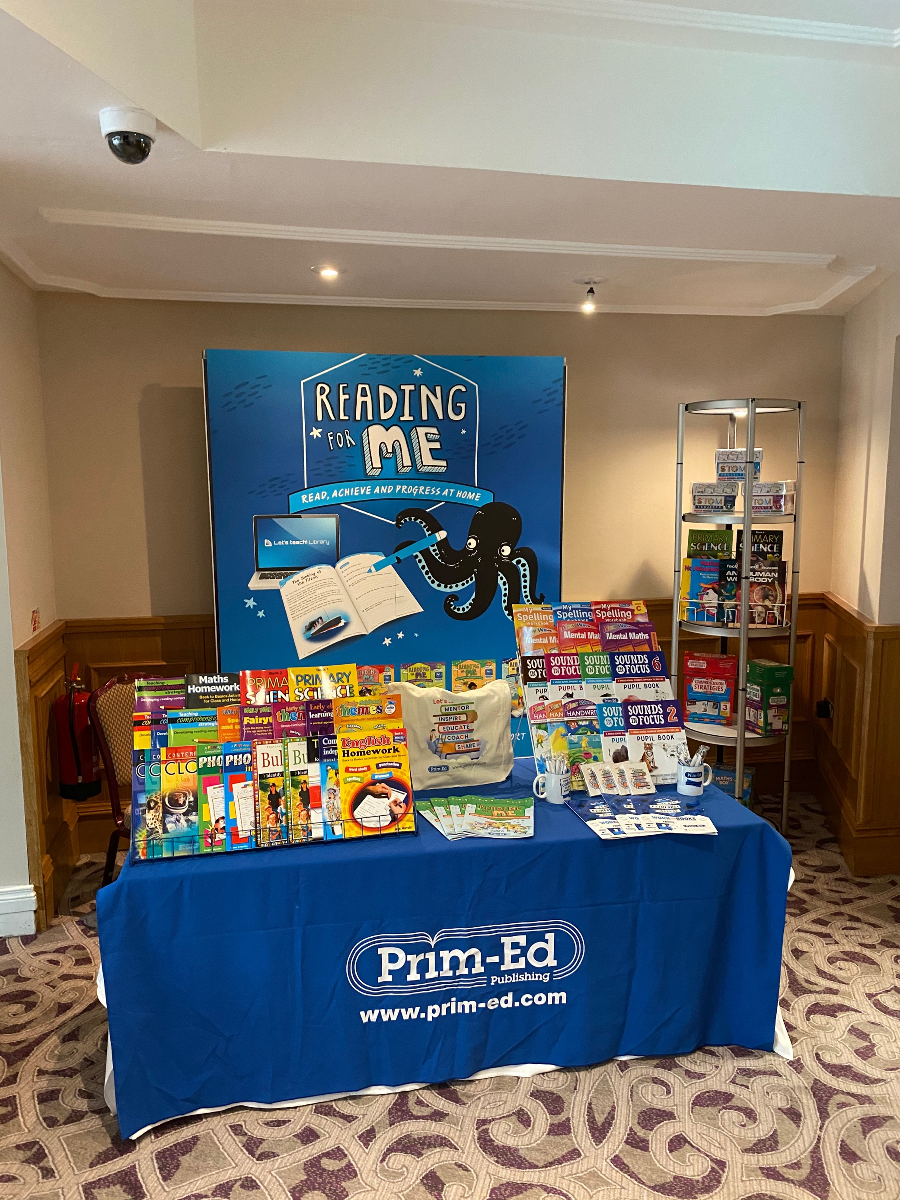 The team in South Africa also had the pleasure of attending an exciting event recently. The 35th National SABISA Conference took place in Cape Town this year, discussing 'The Challenge of Change'. Check out some of the snaps!

We would also like to take this opportunity to introduce you to our new staff member, Robyn (pictured right, centre). Robyn has joined our team in South Africa as the new Business Development Manager and we are thrilled to have her on board. Robyn joins us with 15 years' experience in marketing, communications, account management, branding, relationship building, and student academic and psychological support (specifically within the education sector). We can't wait to see what Robyn's vast range and depth of skill can bring to our team.
As some of you may know, this newsletter was a new project of ours at the start of this year. As we reach the mid-point of year 2022, we have taken the time to reflect, evaluate and make the necessary changes required to allow this to become a sustainable project. Therefore, the company newsletter will now be released as a quarterly update, rather than on a monthly basis. We thank you for being a part of this journey, and hope you continue to enjoy the content! Until next time...